Quickon
The Quickon dispatchers to manage their job from any mobile device. Assigning tasks to technicians in
real-time, monitoring them via server. Dispatch Service consists of a mobile app for customer & technicians and a web
portal for office supervisor to manage field operations efficiently. With Dispatch Service, customers will be more satisfied
due to increased service quality, and managers will be able to run business more efficiently. This app provides full
accessibility to information from back-end systems in any environment, offline and online, from mobile devices as well.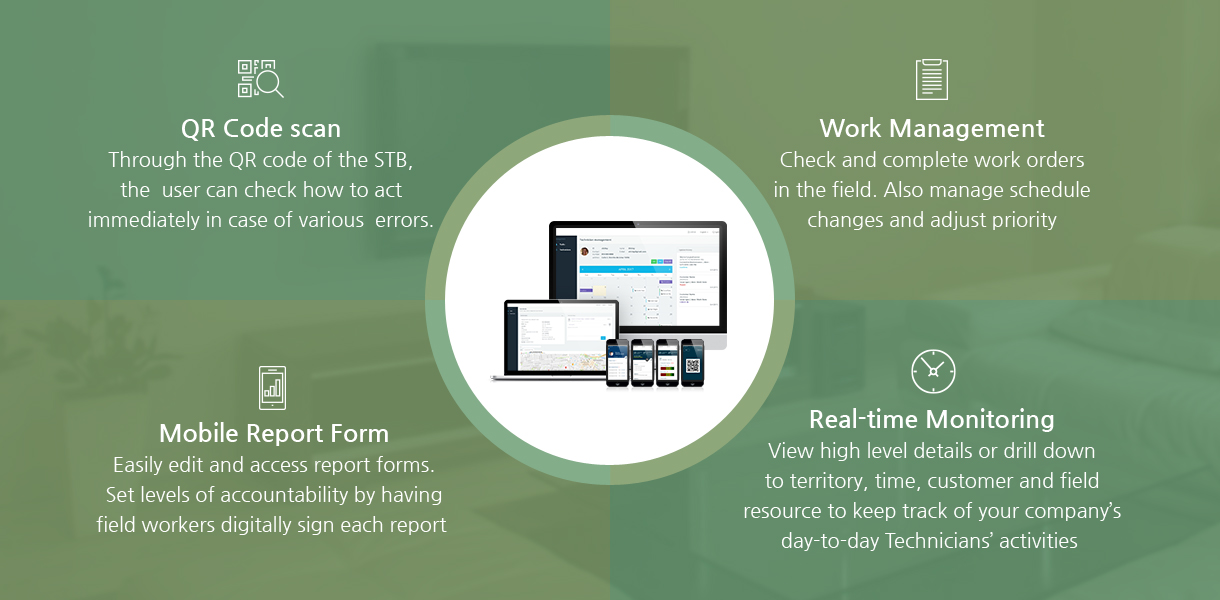 Benefits
BOOST PRODUCTIVITY
To allow dispatcher to send and receive work orders quickly via one simple route
IMPROVE COMMUNICATION
By immediately dispatching relevant field technicians to customer
INCREASE CUSTOMER SATISFACTION
Through faster response and resolution time
INCEASE EFFECTIVENESS
To solve customer issues by instantly accessing progress and historical records
PROTECT ENVIRONMENT
By eliminating paper and ink from unnecessary paperwork
LOWER YOUR COST
By better utilizing field technicians and optimizing workload in real-time
Contact US
For more information, please contact us at solution@kaonmedia.com or click here.