Main Event
We, KAONMEDIA, will attend and exhibit our latest platforms at key global industry events for 2019
We will highlight new revenue opportunities for operators at global exhibits. Find out where you'll be able to meet KAONMEDIA for this year.
For meeting requests at an event, send email to sales_support@kaonmedia.com
Past Event
Thank you for visiting us @ MWC 2018 MWC is the world's largest exhibition for the mobile industry. KAONMEDIA at the show presented cutting-edge products for operators. Especially, our AI experience with Korean telcos and the advanced technologies including 802.11ax and smart mesh for home network intrigued massive interest from the world's leading operators and telcos.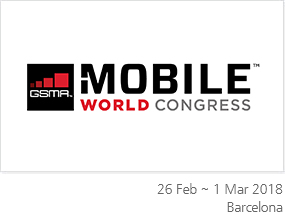 Thank you for visiting us @ CES 2018 CES 2018 is a global consumer electronics and consumer technology tradeshow. KAONMEDIA at the show demonstrated futuristic media and broadband network technologies including artificial intelligence, Android, DOCSIS 3.1, GPON, and smart mesh solution.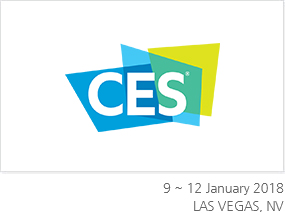 KAONMEDIA @ BBWF 2017
At Broadband World Forum 2017, KAONMEDIA showcased the next generation technologies including 10GPON, DOCSIS 3.1, G.FAST, and 802.11ax. Our advanced technological knowledge and experience helped operators address network challenges and improve business with the assured quality of wired & wireless network services.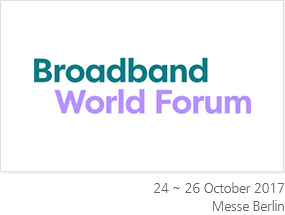 KAONMEDIA @ SCTE 2017
CTE•ISBE Cable-Tec Expo® 2017 is the industry's premier cable show in North America. KAONMEDIA showcased next generation of technologies, especially including GPON and DOCSIS 3.1.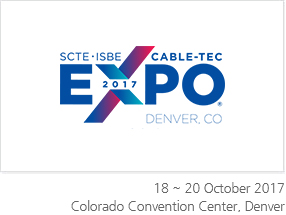 KAONMEDIA @ IBC 2017 IBC is the world's leading media, entertainment and technology show.
KAONMEDIA, as a leading vendor in pay-TV and broadband network solution, unveiled the latest solutions at the event. The AI, 4K, Android, and Gigabit wired & wireless technologies adopted solutions draw a great attention from world leading service providers, and created a remarkable business opportunities.